Colormaker Oil-Based Paving Paint - Features & Benefits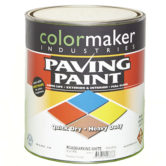 COLORMAKER Oil-based Paving Paint is a full gloss, long lasting and durable interior and exterior paint designed specifically for concrete and flooring applications. It offers excellent resistance to scuffing and marking and is supplied ready to use from the container.
APPLICATIONS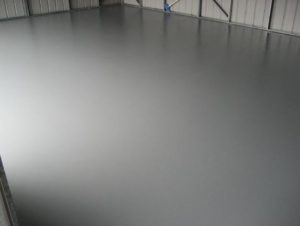 Areas where Oil-based Paving Paint may be used include verandahs, patios, laundries, workshops & showrooms, handrails, garage floors and light industrial areas.
SIZES AVAILABLE
Available in 1L, 2L, 4L, 10L and 15 Litre sizes.
COLOURS
Colormaker Paving Paints are offered in the widest range of designer colours!  See our Colour Chart below to choose your colour.