Colormaker Industries Turns 60 with a Big Birthday Bash!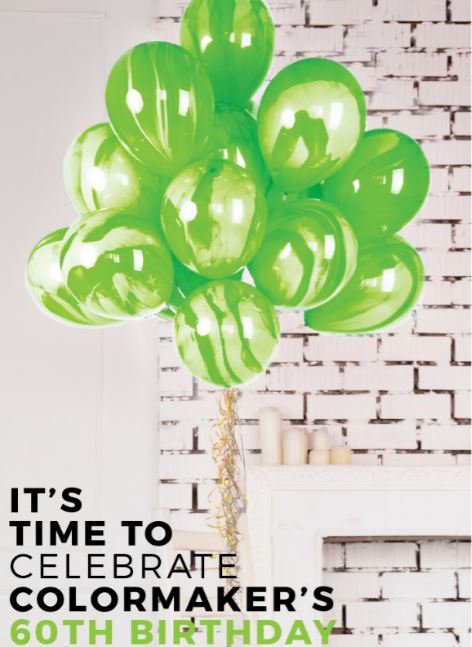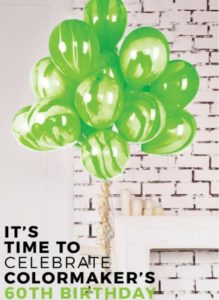 Colormaker Industries celebrates our 60th Birthday this year in 2018. We've come a long way since our inception in 1958, as a small paint manufacturer based in southern Sydney, manufacturing Pelican water-based paints.
To celebrate our 60th Birthday, we'll be running a series of Birthday events, offering compelling specials to both our consumer and trade customers plus some free gifts to all of our loyal customers. The second of these '60th Birthday Sale' events commences in August.
Colormaker's History
The company commenced operations in Brookvale in 1958, originally known as G & H Chemical Industries founded by Mr Gregory Givorshner from the Ukraine. At this time the company manufactured enamel house paints, with Mr Givorshner originally producing his own resins in a gas kettle!
In the 1960's, the company began manufacturing water based house paints, moving their production to the current location at 44 Orchard Road, Brookvale. During the early 1970's there was a joint venture with a company called Permapaints in Coogee which manufactured Permaset inks and Permaplastik sign writing colours. However eventually Mr Givorshner bought out his partner in Permapaints, consolidating both companies into Colormaker Industries and manufacturing house paints under the brand Pelican Paints.
Colormaker's current owner, David Stuart, has a long history on the peninsula. He was born in Manly Hospital and raised in Mosman and the Lower North Shore. David commenced his involvement with Colormaker Industries originally as Sales Manager. His passion for the coatings sector, and Australian research and development, combined with his insight into the potential of high quality paints and an environmentally friendly inks range, inspired him to take over Colormaker Industries in 2003.
With David's background in industrial chemistry, Colormaker developed some premium new product ranges including:
LUXAPOOL premium pool and aquatic coatings
Permaset Aqua eco-friendly screen printing inks
ACRYLMERIC building and trade construction coatings range
Colormaker house and architectural paints
PERMACRYLIK scenic paints
This product range constantly evolves, and is continuously upgraded through a vigorous R & D program to keep up to date with the latest technologies.