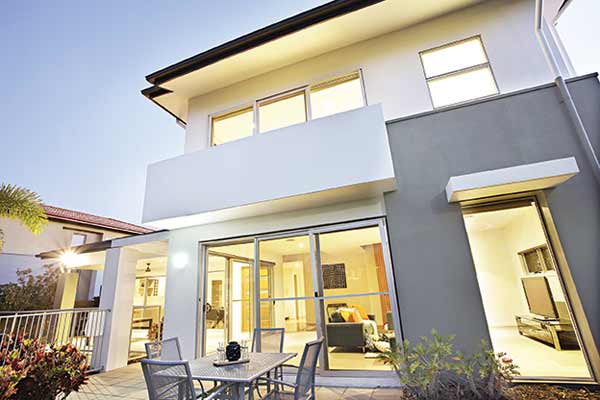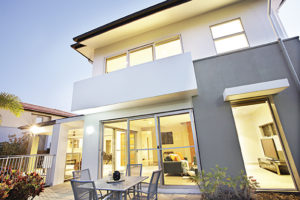 When planning any construction project waterproofing should be a primary consideration. According to waterproofing expert Bill Straw "waterproofing continues to be the number one source of defects for builders in NSW." It is important that the correct product is specified for the appropriate area. Proper preparation and application is essential to ensure that the waterproofing system is successful. If in doubt the manufacturer should be contacted for guidance on product application.
ACRYLMERIC® System is a complete range of premium waterproof coatings suitable for many construction applications. The ACRYLMERIC System comprises a suite of primers, membranes and top coats for internal or external waterproofing projects.
ACRYLMERIC® WeatherTuff is an elastomeric wall coating (EWC) suitable for external application. WeatherTuff was first developed in the 1970s and has been used to paint and protect a number of iconic buildings in Australia and overseas including what is now the Bayer Building at North Sydney, Shipmates at Narrabeen and the Geylang Telephone Exchange in Kuala Lumpur, Malaysia. WeatherTuff was one of the very first internally plasticised EWCs to enter the market and has been used by professional waterproofing contractors for over 45 years. Recent developments include availability of 22 factory made COLORBOND® colours in a fashionable matt finish.
ACRYLMERIC® Sportscote PFR is another elastomeric waterproof coating which is suitable for external trafficable areas such as roof tops, decks, balconies and verandahs. In comparison to WeatherTuff, ACRYLMERIC Sportscote PFR is based on a harder acrylic co-polymer blend with polyolefin fibre reinforcement. High profile installations using the product include the St Leger stand at Moonee Valley Racecourse, the concourse area at Sandown Racecourse and the roof top car park at City Ford in Melbourne, routinely subject to multiple vehicle movements every day.
ACRYLMERIC® Water Based (WB) Epoxy Primer Membrane is one the newest and most exciting additions to the ACRYLMERIC range. Originally designed purely as a moisture tolerant primer, this product has exceptional scope. ACRYLMERIC WB Epoxy Primer Membrane is suitable for use on green concrete, eliminating the need to wait to cure, etch, neutralise and dry. Water Based Epoxy Primer can be used as a concrete curing membrane. Resistant to both positive and negative hydrostatic pressure, WB Epoxy Primer is ideal for lining both inside and outside of the building envelope. This product may be used for potable drinking water, and meets the requirement of AS/NZS 4020 : 2018 certification.
The ACRYLMERIC® System comprises waterproofing products suitable for application in areas such as bathrooms, laundries, kitchens, decks, balconies, retaining walls, exterior walls, roofing, guttering, fibro, basements, tunnels, underground carparks and other problem moisture areas.
The ACRYLMERIC System is manufactured by COLORMAKER INDUSTRIES, a boutique coatings manufacturer based on Sydney's Northern Beaches. Established in 1958, COLORMAKER is perhaps best known for LUXAPOOL® swimming pool paints, which has been Australia's leading epoxy pool paint for the last 10-15 years. The company has a strong focus on R&D and sustainability with an impressive range of specialty products.