ACRYLMERIC® Sportscote PFR Membrane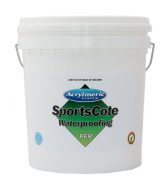 ACRYLMERIC® Sportscote PFR is a non-slip decorative, trafficable P5-rated non-slip coating, designed to provide an extremely tough, flexible, elastic barrier which is water resistant and weather resistant. This product is hardwearing and seamless, which acts like a 'raincoat' over trafficable surfaces, that can be applied to concrete and other surfaces.
In response to demand from the building and decorative arts communities, Colormaker has released a new range of colours to include COLORBOND® colours as well as a range of 9 vibrant Rainbow colours.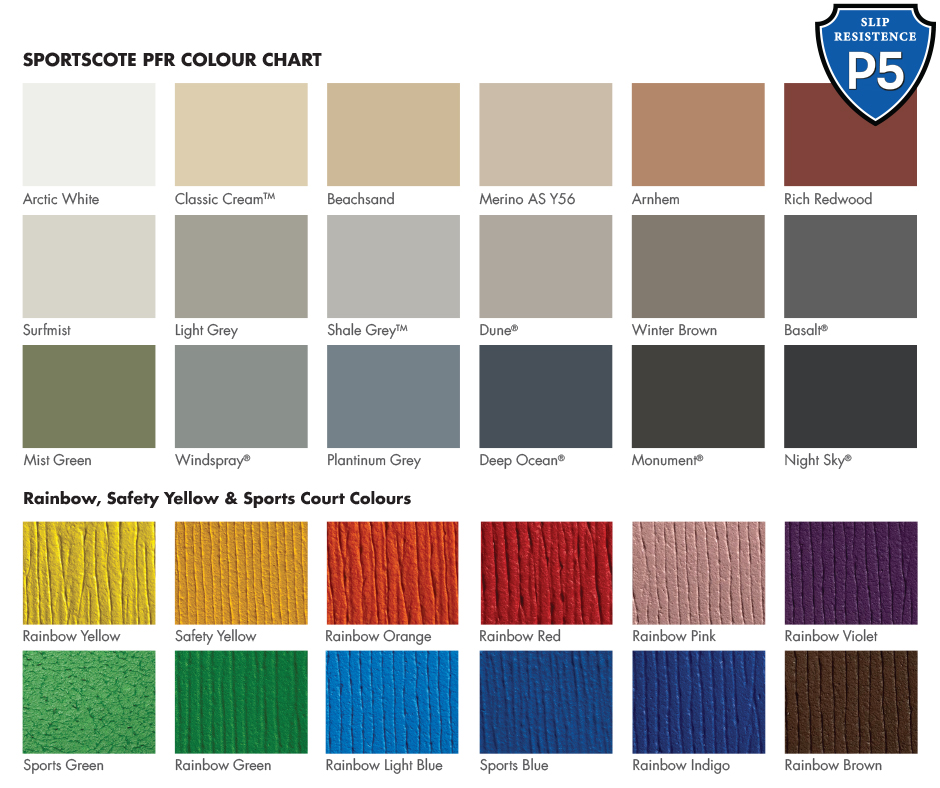 Areas of Use:
Sports courts, including netball, basketball and tennis courts
Pathways and cycleways
Concrete decks, balconies and verandahs
Schools and children's playgrounds
Pontoons and wharfs
Pedestrian crossings
Safety line marketing in warehouses
Rooftop carparks
Decorative artworks and murals where a non-slip trafficable surface is required


Features & Benefits:

| | |
| --- | --- |
| – May be used on concrete, aged asphalt, unglazed tiles & unsealed pavers | – Hard-wearing and seamless, tough and flexible |
| – Has Poly Fibre Reinforcement in the coating for structural stability (enabling particles to hold together when bent or stretched) | – Choose from a large range of sports court colours, safety colours, COLORBOND® colours and rainbow colours |
| – Adhesion enhanced when primed with ACRYLMERIC Superseal Primer or WB Epoxy Primer Membrane | – Rainbow colours available 4L & 10L, other colours available in 4L & 15L sizes.  White and Black also available in 10L size |
| – Holds a P5 non-slip rating | – Easy equipment clean-up with water whilst still wet |
Sportscote PFR is an extremely tough water-based acrylic co-polymer coating which features both flexibility and elasticity – drying to an extremely resilient high build film. Sportscote PFR can be reinforced if required and offers thermal insulation.
More recently, Sportscote PFR has gained popularity for use in decorative applications including floor murals and outdoor installations where a trafficable non-slip membrane is required.
Suitable for exterior and interior use, Sportscote PFR is low VOC, resistant to the growth of algae and fungus and provides excellent protection from the harmful effects of UV radiation – easy to apply and cleans-up easily in water. Adhesion is enhanced when primed with ACRYLMERIC Superseal Primer.
Primer: ACRYLMERIC Superseal Primer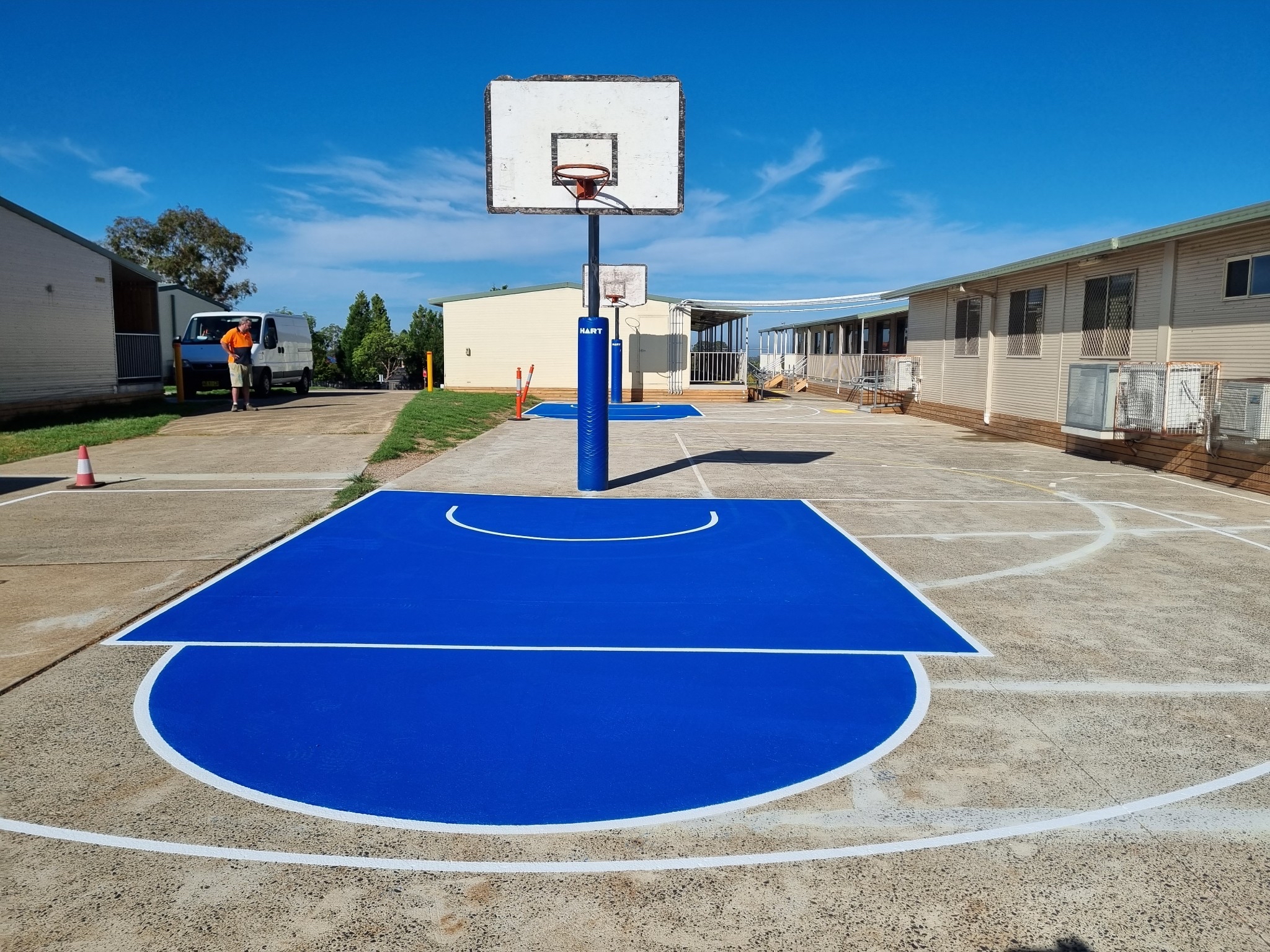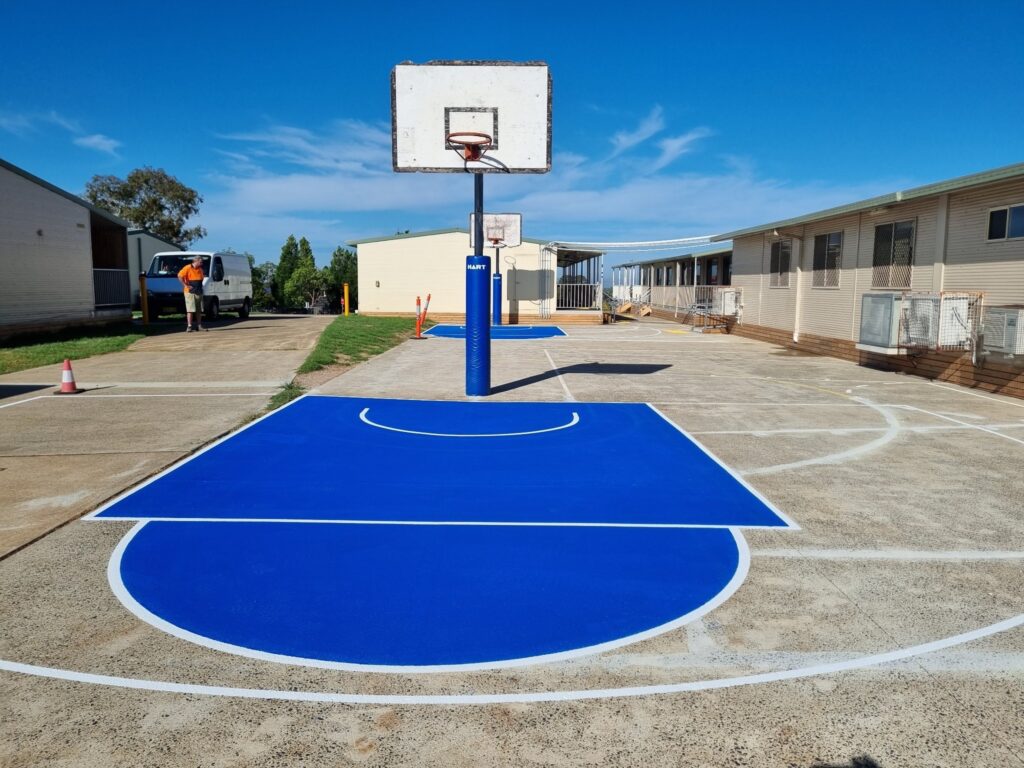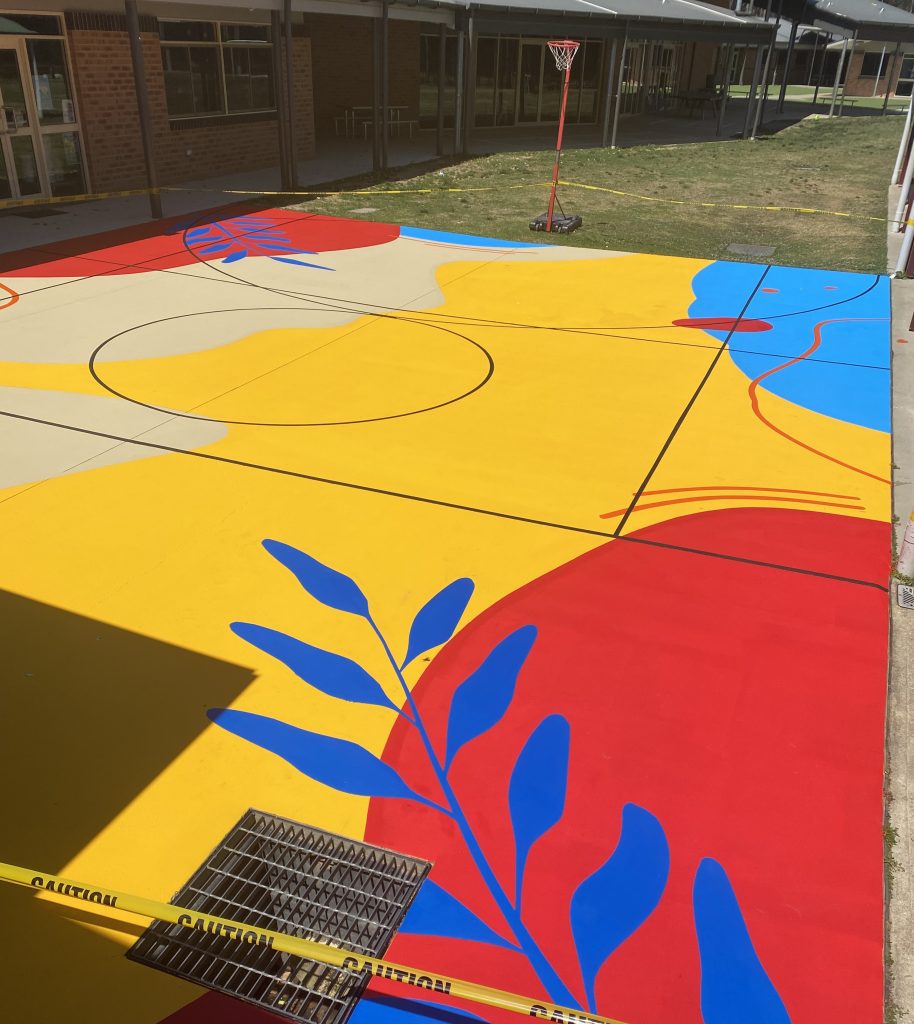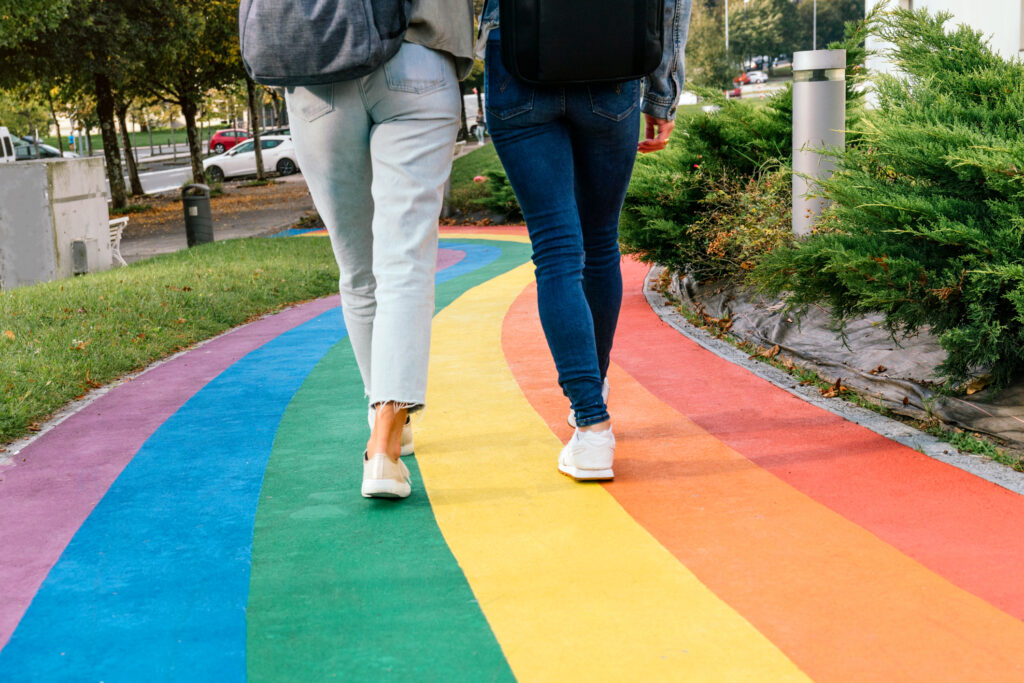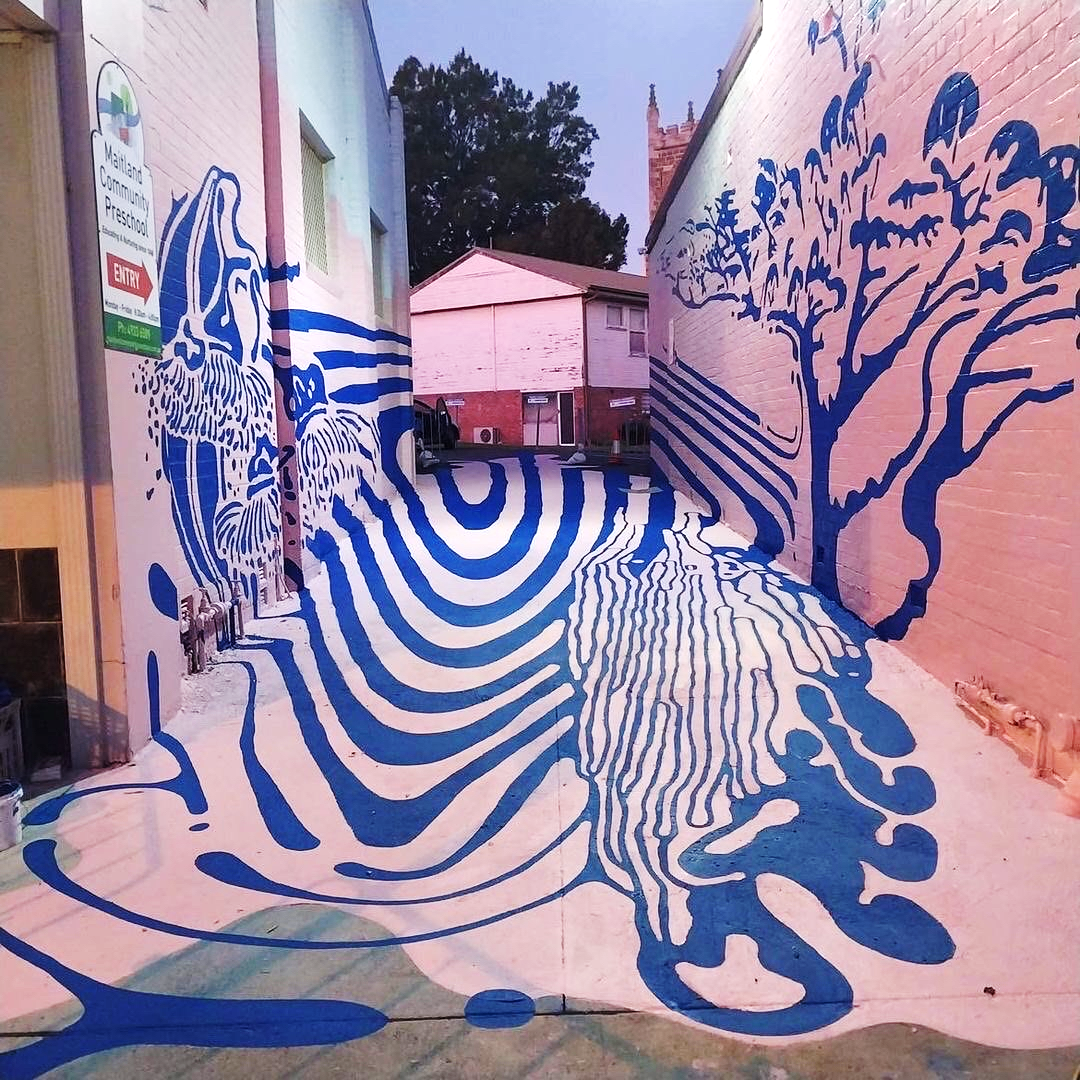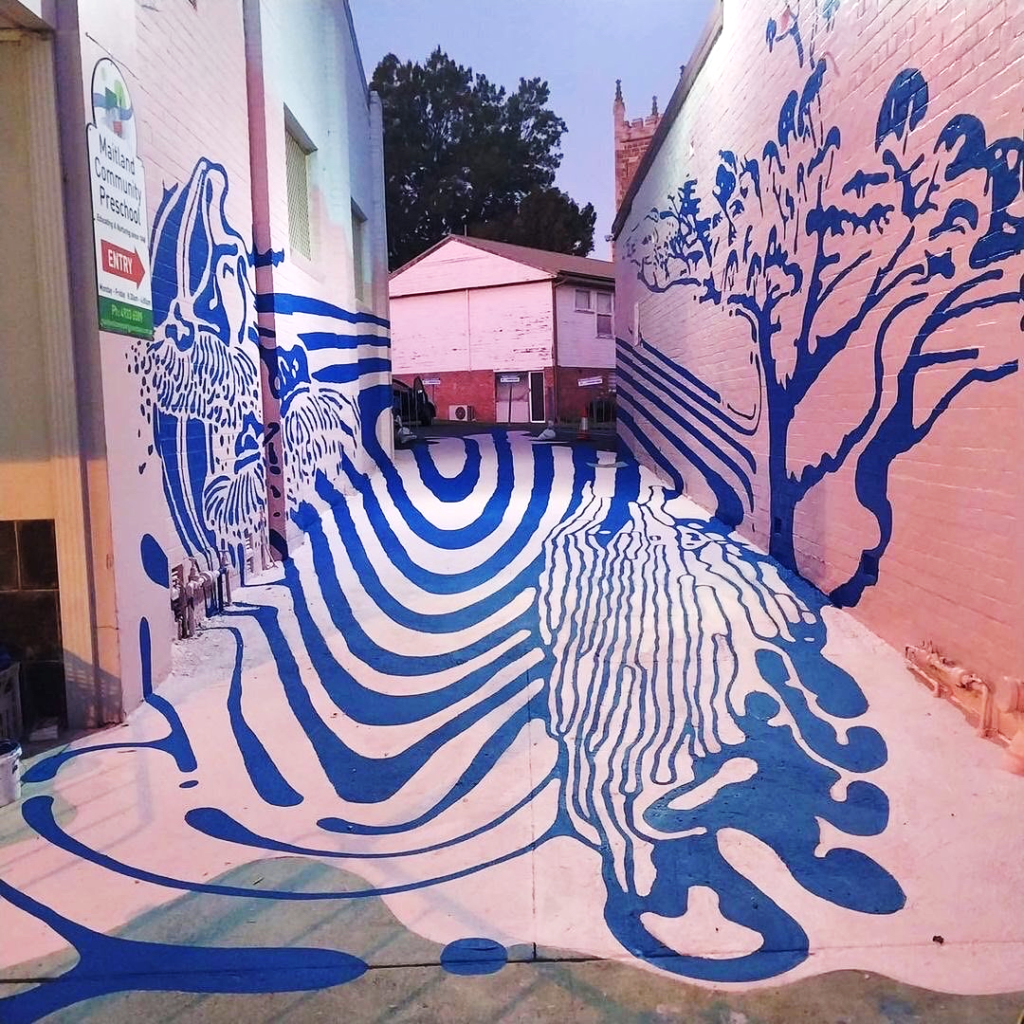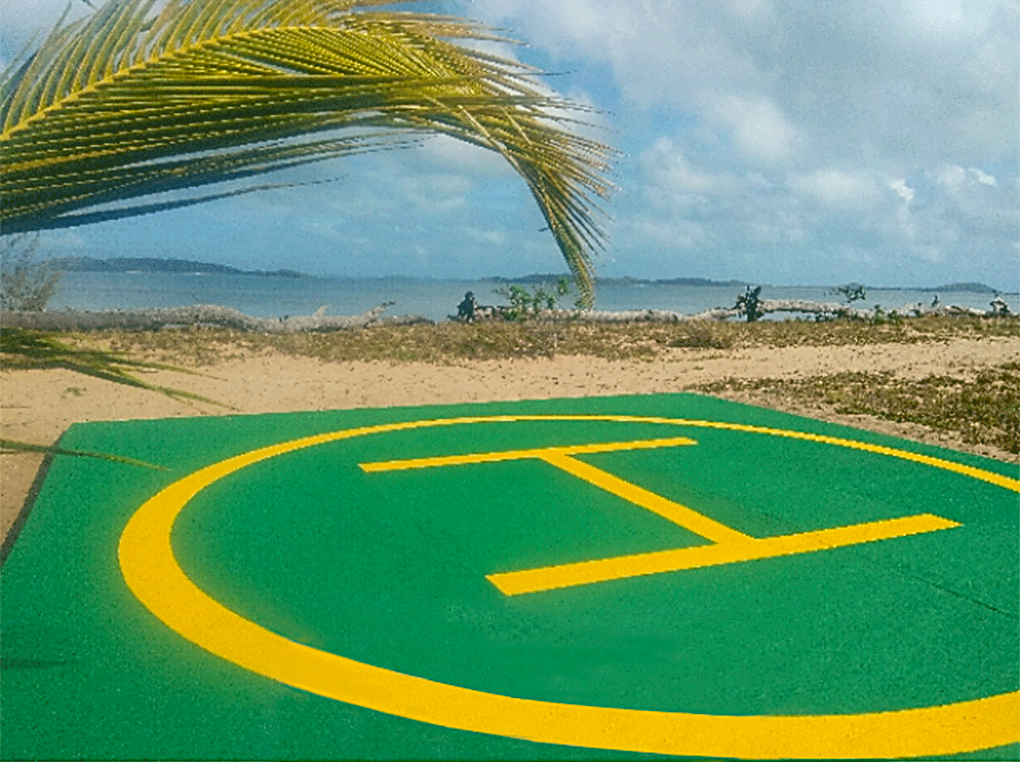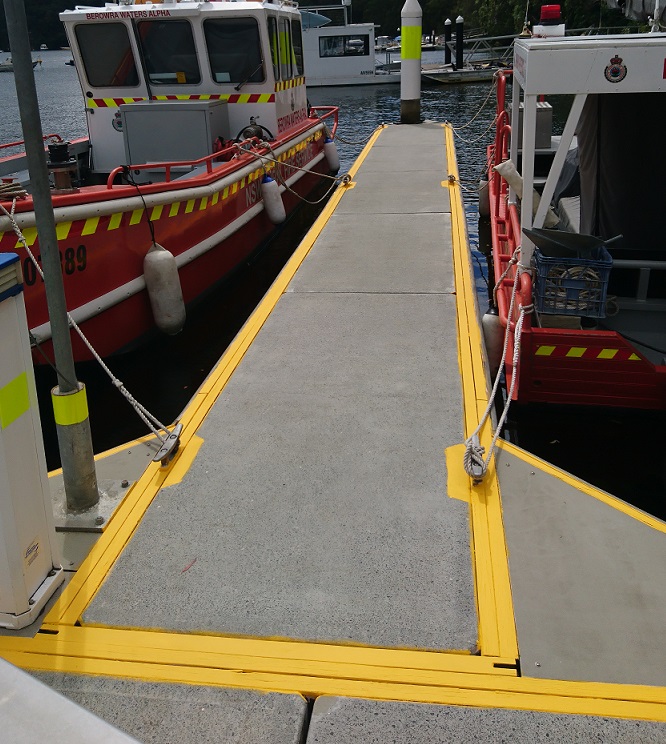 Tennis Court Paint Calculator
Use our Tennis Court Paint Calculator to work out the paint you need for your tennis court(s).
Colours
SPORTSCOTE PRF is now available in a large range of colours including COLORBOND® and Rainbow colours
Classic Cream TM
Classic Cream TM
Merino AS Y56
Merino AS Y56
Platinum Grey
Platinum Grey
Rainbow Yellow
Rainbow Yellow
Safety Yellow
Safety Yellow
Rainbow Orange
Rainbow Orange
Rainbow Violet
Rainbow Violet
Rainbow Green
Rainbow Green
Rainbow Light Blue
Rainbow Light Blue
Rainbow Indigo
Rainbow Indigo
Rainbow Brown
Rainbow Brown
The colours shown represent actual product colours as accurately as possible. However, we recommend checking your chosen colour against an actual sample of the product before purchasing, as varying screens and devices may affect colour tones and finishes. COLORBOND® colour names are registered trademarks of Bluescope Steel Ltd.