PERMASET AQUA for Block Printing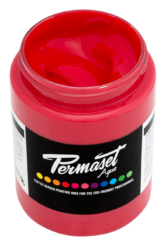 PERMASET AQUA® is also popular for block printing onto fabrics. It is widely used with lino, wood and ezy-carve rubber blocks.
Generally one would use a brayer (hard rubber roller) to spread the ink out onto blocks, however when using PERMASET AQUA (which is a water-based ink) you need to use a soft sponge roller to spread the ink. PERMASET tends to dry quickly so you need to work quickly when printing.  The ink is intensely coloured, so some people choose to cut the strength back by mixing with Print Paste/Extender (essentially clear ink), or PERMASET White ink, which is available from our online PERMASET shop or retail stockists.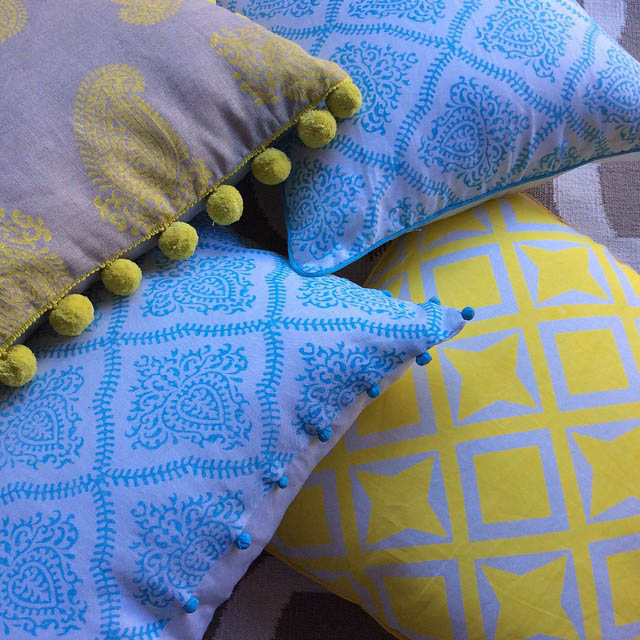 If you follow these directions when block printing, you'll experience the superior technical performance of PERMASET as a textile ink; soft handle, brilliant colours, excellent wash and dry clean resistance (after heat curing).

PERMASET AQUA is a revolution in textile screen printing inks. Based on carefully selected pigments and the latest advances in polymer technology, PERMASET AQUA delivers pure colour, a superior soft handle and excellent durability in an easy to use ink that is environmentally friendly. PERMASET AQUA includes both regular (transparent) and SuperCover (opaque) ranges together with 4 Metallic and 4 Process colours (CMYK) and a range of ancillaries. Each range includes 8 Glow fluorescent colours and also a Print Paste.
For more information on block printing with Permaset visit our PERMASET website FAQs, or to buy online visit our PERMASET Online Shop