Chlorinated Rubber and Epoxy Swimming Pool Paint and Coatings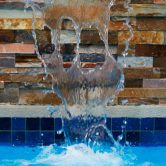 LUXAPOOL (2-PACK) EPOXY COATINGS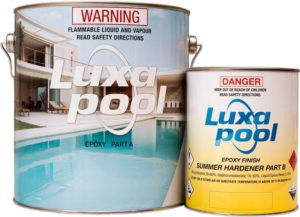 LUXAPOOL (2-pack) Epoxy Pool Coatings are excellent for all new swimming pool applications and can be used to give a beautiful luxury finish to older pools. LUXAPOOL Epoxy swimming pool paint is also well suited to application over old and new cement render, fibreglass, marblesheen and also previously painted epoxies.
Once cured, LUXAPOOL Epoxy swimming pool coating provides a smooth and hard surface which is very easy to maintain. LUXAPOOL Epoxy swimming pool paint features a durable finish with improved resistance to chalking, resistance to the effects of salt-water and chlorinated chemicals, is algae controlled and safe for use with fish and mammals.
LUXAPOOL CHLORINATED RUBBER COATINGS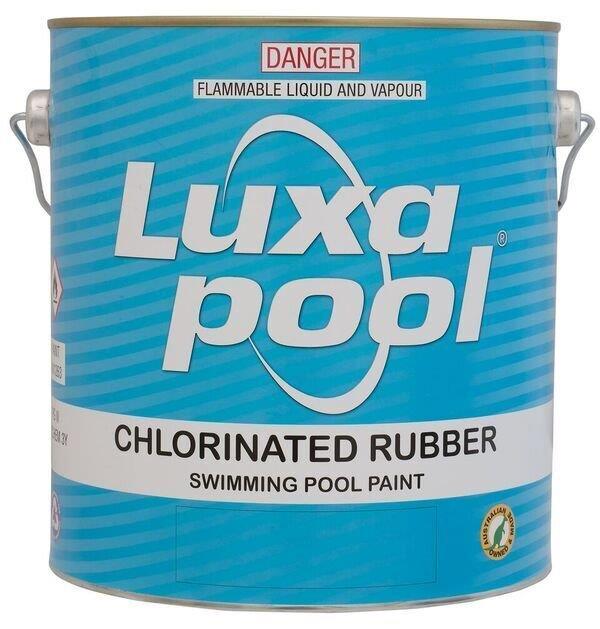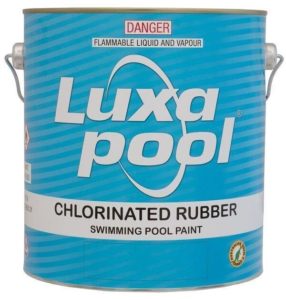 LUXAPOOL Chlorinated Rubber swimming pool coating has been formulated for use over old or new concrete based swimming pools. It can be applied by brush, roller or spray, displaying excellent adhesion over sound previously painted chlorinated rubber coated surfaces. It has been especially formulated to resist the destructive effects of swimming pool chemicals and has a well proven record of longevity along with durability.
LUXAPOOL Chlorinated Rubber Coatings feature fine sealing properties and a hard satin surface finish which is easy to maintain, resistance to salt-water and chlorinated chemicals and is algae controlled. It can be easily re-coated when desired.
Click here to Buy LUXAPOOL online, for further information on all the LUXAPOOL products see https://luxapool.com.au/ and find your local LUXAPOOL Stockist here
LUXAPOOL-Colour-Guide-NEW-October-2017.pdf
Luxapool (2-Pack) Epoxy Pool Paint Colour Range
Disclaimer: The colour samples shown here are as near to the actual colours as possible. Actual colours may vary from representation on screen and from batch to batch. Prospective users and specifiers MUST satisfy themselves as to the suitability of coating and colour prior to application. Colour samples may be made available for this purpose; charges apply.
Regency White
Regency White
Emerald Green
Emerald Green
Brook Green (CR)
Brook Green (CR)
Aquamist (CR)
Aquamist (CR)
Pacific Blue (CR)
Pacific Blue (CR)
Adriatic (CR)
Adriatic (CR)