PERMASET AQUA®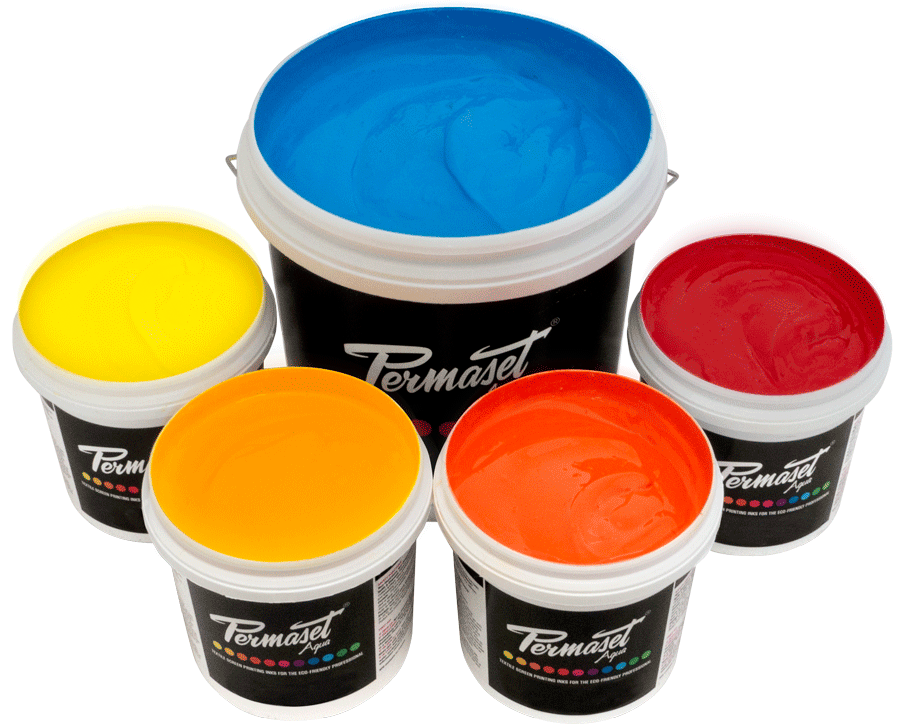 PERMASET AQUA® is a revolution in textile screen printing inks. Based on carefully selected pigments and the latest advances in polymer technology, PERMASET delivers pure colour, a superior soft handle and excellent durability in an easy to use water-based ink that is totally environmentally friendly.
This 100% solvent free range is environmentally friendly. The pigments provide intense, vibrant colour, rich in coverage and deliver exceptional colour yield. The unique polymer binding the pigment to the fabric delivers exceptionally soft handle and yet shows excellent resistance to damage by rub, wash and dry-cleaning, all without the need for additives. Being solvent-free it is perfect for printing children's clothes, swimwear, baby clothes, underwear, bedding and homewares.
There is the PERMASET® Standard Range for printing on light coloured fabrics.
The PERMASET® SUPERCOVER Range is specifically designed to provide excellent coverage and opacity on dark fabrics.
The PERMATONE® Range is a colour management set designed for colour matching. You can mix these inks together to produce and match 1869 colours, plus the PERMATONE inks have been granted approval by the Soil Association in the UK.
The PERMAPRINT PREMIUM® Range are water-based inks formulated for use in poster printing, hand printed wallpaper and art reproduction, through to stickers, posters and backlit displays.
The PERMASET® range comprises the following products: