The manufacturers of LUXAPOOL, Australia's leading brand of domestic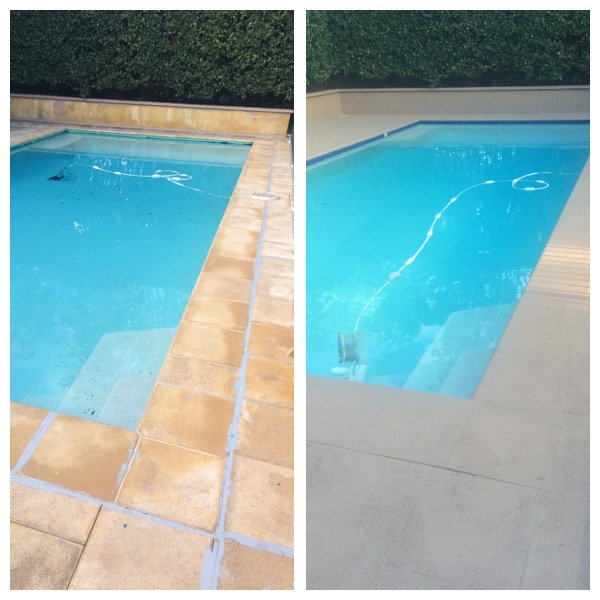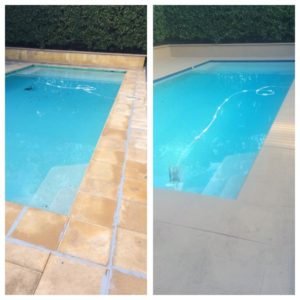 pool paints, are proud to announce the release of Luxapool Poolside and Paving, a new concept in poolside decoration and maintenance for hard poolside surfaces.
For many years now, after painting the pool interior, home owners have then looked despairingly at the aged and worn surrounding surfaces whether pebblecrete, stone copings or concrete. Existing treatment options have been limited; either high build patterned concrete or low build paving paints.
Unfortunately, both options fall far short of the ideal. Patterned concrete can only be applied by professionals, it still presents a hard surface to poolside 'falls and spills' and will ultimately crack and delaminate with movement in the substrate. With paving paint, irrespective of choice, the finished effect will not match the expectations stemming from the bright new pool surface, while the original profile, whether pebble, coping or concrete still remains.
LUXAPOOL 'Poolside & Paving' now offers an innovative, environmentally friendly solution; a coating system which may be easily applied by the home-owner or contractor. This innovative concept provides a range of 'safe surface' textures in a durable, water-based technology and is available in a range of 14 stylish colours.
The technology is based on membrane products that have a record over 30 years performing under the harsh Australian sun. This new release, however, consists of a specific primer and base-coat system, with optional clear glaze for enhanced durability, stain resistance and ease of maintenance. The system approach is fundamental to achieving a long life surface which is safe for use even under wet poolside conditions. It will tolerate normal movement in the concrete substrate and all at a cost of less than $30 per m2 (DIY basis).
Now pebblecrete surfaces can be changed in both colour and texture, with a colour choice to complement either the pool colour, your home decor, or both! And it looks 'damned good'.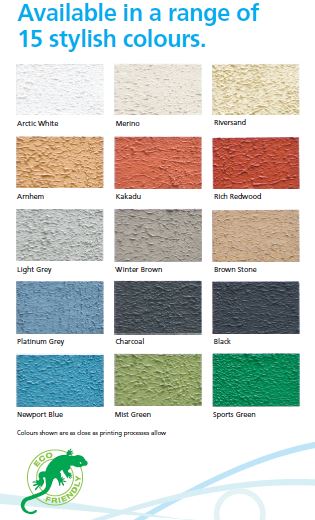 The colour range for LUXAPOOL Poolside & Paving is: Arctic White, Arnhem, Black, Brown Stone, Charcoal, Kakadu, Light Grey, Mist Green, Merino, Platinum Grey, Rich Redwood, Riversand, Sports Green and Winter Brown.
LUXAPOOL is manufactured by Colormaker Industries. Contact Colormaker Industries (02) 9939 7977 or your local stockist for more details.