Our Product Range
Colormaker manufactures a wide range of coatings and paint products for house and architectural use, the screen printing and art & craft materials ihttps://www.instagram.com/colormaker_industries/, building and trade construction and the pool construction and renovation industry.
COLORMAKER'S BRANDS INCLUDE:
COLORMAKER House & Architectural Paints: a complete range of interior and exterior paints, primers, paving paints and rust prevention products.
ACRYLMERIC Construction & Waterproofing coatings: concrete sealers, waterproofing membranes, textured finishes for cement rendered surfaces & specialty primer sealers.
LUXAPOOL Pool Paint & Poolside Paving products: Australia's leading brand of pool paint for swimming pools, aquatic facilities, ponds and fountains.
PERMASET Textile printing Inks: the revolutionary, 100% solvent-free, textile inks for screen printing and block printing
PERMACRYLIK Scenic Paints: for murals, TV & theatre sets, outdoor art and signwriting uses
All products are manufactured in Colormaker's production facility in Brookvale, NSW under strict quality control procedures. Colormaker is 100% Australian family owned and is committed to supporting a strong base in Australian manufacturing, R&D and innovation.
ENVIRONMENTAL IMPACT
Colormaker Industries is committed to supporting the environment and to the continual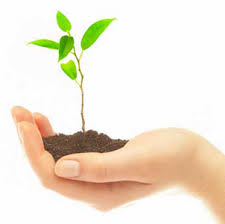 improvement of its environmental performance, recognising its obligations both locally and globally.
In fact, Permaset's Permatone inks, have been granted approval by the Soil Association in the UK, having successfully met the requirements of the Global Organic Textiles Standards (GOTS) for non-organic chemical inputs for use in organic textile processing.
Colormaker employs a number of measures to reduce the environmental impact of the surface coatings it produces. These include an increasing focus on the development of solvent free and water-based paints and a significant commitment to invest in the research and development of eliminating harmful chemicals from their products. Colormaker also recycles almost all paper and board used on site, and has significantly reduced the volume of liquid wastes.
For more information or advice, please call our customer service hotline on (02) 9939 7977 or Contact Us