COLORMAKER'S WATER-BASED PAVING PAINT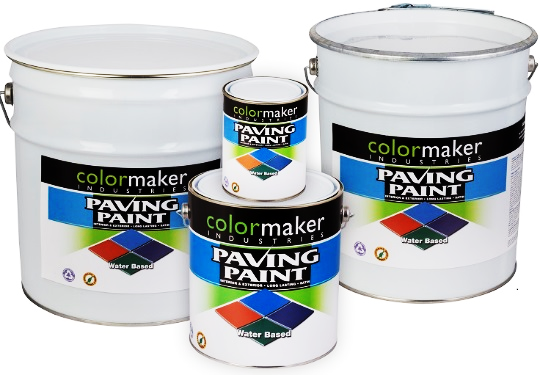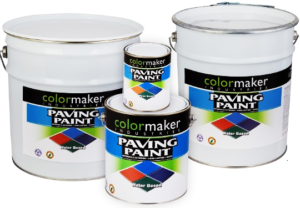 This innovative new product is perfect for enhancing the appearance of old and new concrete, stone surfaces and brick work.  This includes walk-on areas such as floors, paths, courtyards, patios and driveways; as well as retaining walls, feature walls and pots. Tough and hard-wearing, Water-based Paving Paint provides a durable finish which is also weather-resistant for indoors and out.
SELF-PRIMING
This product delivers a satin finish, for those people not wanting a gloss finish on their painted area.  The Water-based Paving Paint is a self-priming product which cuts down painting time and contains no smelly solvents making it very easy to clean up with water.
COLOURS AND COVERAGE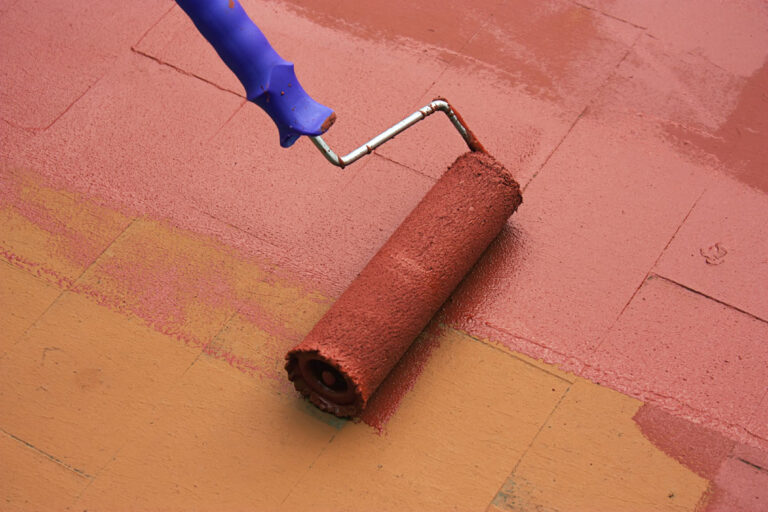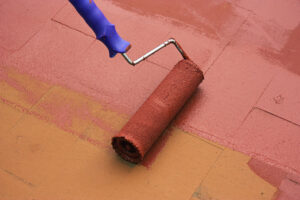 The Water-based Paving Paint is available in six factory colours, as well as 4 tintable bases enabling you to match almost any colour.  Factory colours include Tempest Grey, Road Marking Yellow, Sandstone, Black, Ferric Red and Royal Green. 
Paving Paint Colours - Click on each colour for further information
Road Marking Yellow
Road Marking Yellow
NON-SLIP ADDITIVE
A non-slip finish is available, and can be added to the formulation if your job requires it.
SIZES AVAILABLE

Available in 1L, 4L, 10L and 15L sizes, for every job, big or small.
For information on preparation of your area for painting, and application of Colormaker Water-Based Paving Paint download our Technical Data Sheet.