Sustainability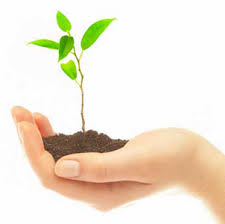 Colormaker Industries is committed to supporting the environment and to the continual improvement of its environmental performance, recognising its obligations both locally and globally.
Reducing Our Environmental Impact
Colormaker employs a number of measures to reduce the environmental impact of the surface coatings it produces. These include an increasing focus on the development of solvent free and water-based paints and a significant commitment to invest in the research and development of eliminating harmful chemicals from their products.
Manufacturing Environmentally Friendly Products
Colormaker's PERMATONE® textile screen printing inks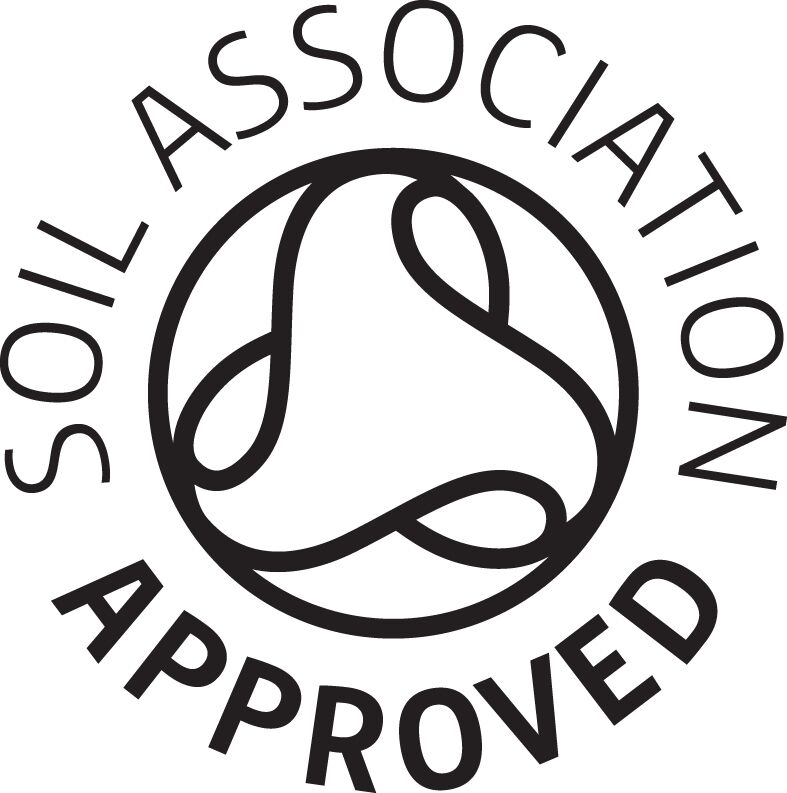 are Approved by the Soil Association in the UK under the Global Organic Textiles Standards (GOTS) for use in Organic Textile processes. In 2012, PERMATONE® became the first ink from outside the UK to receive such Approval. The entire family of PERMASET® textile printing inks does not contain ozone-depleting chemicals such as CFCs and HCFCs, aromatic hydrocarbons or any volatile solvents. They don't contain lead or any heavy metals. PERMASET® inks do not contain any toxic chemicals at all, not even white spirits like other water-based inks on the market. PERMATONE® inks have also passed the Oekotex Class 1 standard (with 60% to spare) and are safe to use on underwear, swimwear and even baby clothes.
Reduction in Water Use & Waste sent to Landfill, Use of Renewable Energy
Other Colormaker environmental initiatives include:
The use of LED lighting throughout the warehouse and office complex,
The treatment of waste water,
Recycling of paper, board and scrap metal,
AGL contract for 100% renewable electricity, and
Natural light throughout the factory and warehouse areas.
Colormaker is committed to continually improving performance in this area and has recently signed up for Solar Energy, with installation of extensive solar panels expected to be completed by end of 2019.  Once commissioned, we will export surplus clean energy back to the grid.

Eliminating Harmful Chemicals & Raw Materials from our Manufacturing
Our solid commitment to research & development in eliminating harmful chemicals is testament to this continuing company objective. Our eco-responsible low-VOC technologies, utilised in our ACRYLMERIC® construction products and Colormaker House Paint ranges, are examples of our company values which mirror the increasing demand for environmentally sustainable paints in response to growing public awareness and concern over the world's ecosystem.
Colormaker Community Support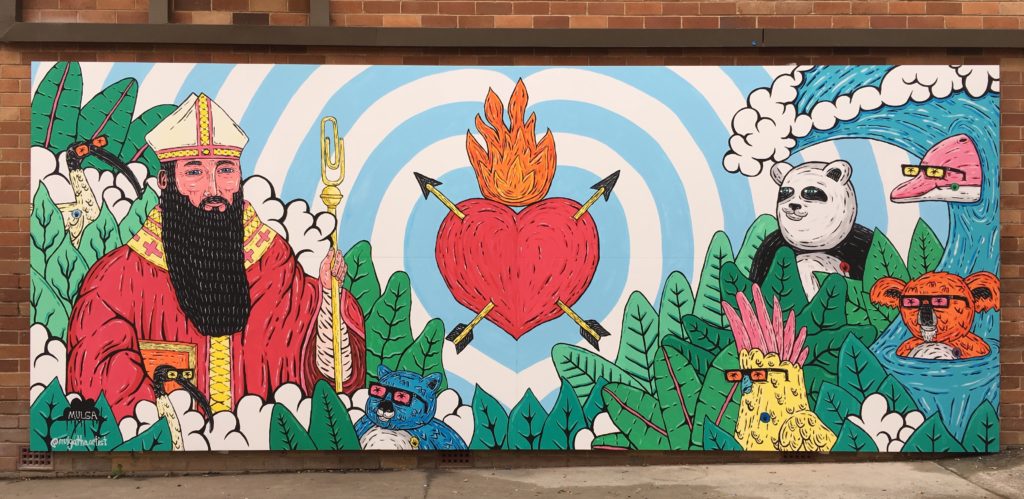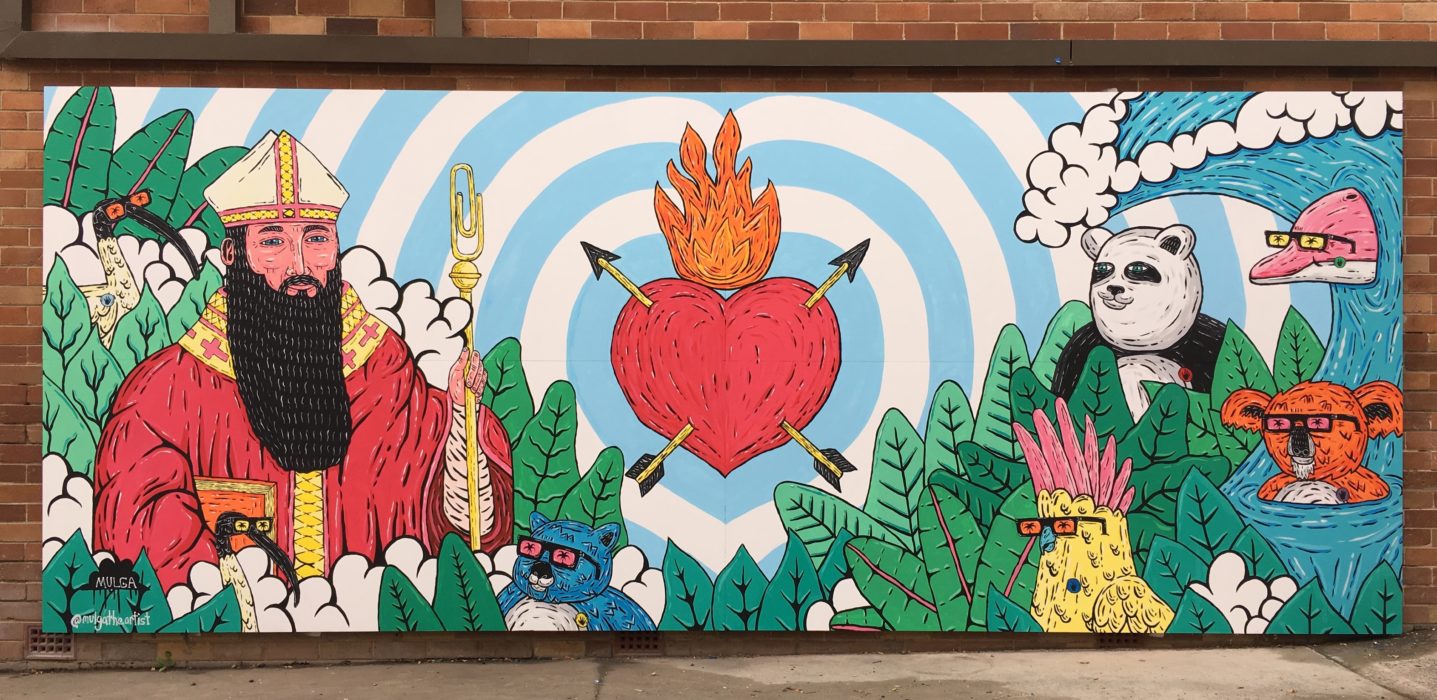 Colormaker are passionate about supporting community. We regularly make donations to community and environmental causes such as The Lombardo Family in Frenchs Forest, Saint Augustine's College at Brookvale for their mural project, Saint Luke's Bayview Campus, Noah's Ark in the "Shitbox Car Rally" for The Cancer Council, and Queensland Country Women's Association whilst donating to underprivileged communities in Sydney, regional Australia and overseas.
Support of Janakpur Women's Centre, Nepal
Colormaker Industries supported textile artist Nellie Rose in her collaboration with the Janakpur Women's Development Centre. Nellie Rose was awarded the British Council Artists International Development Award and has used her experience to teach screen printing workshops to Janakpur female artists in Nepal.  Colormaker provided Nellie Rose and the Janakpur Women's Development Centre with inks for these important community workshops.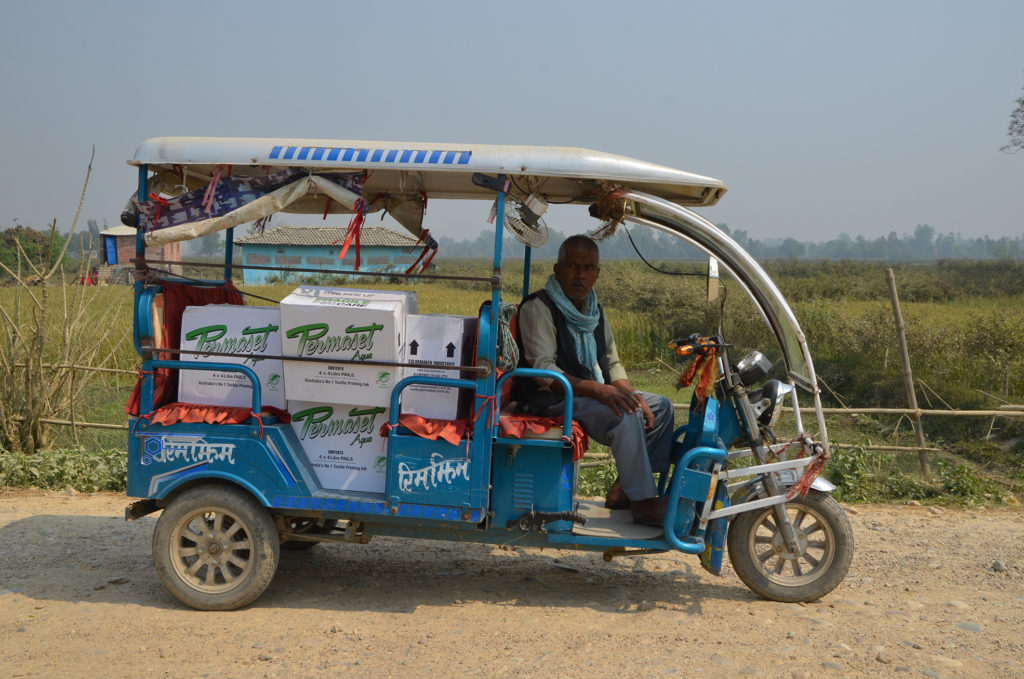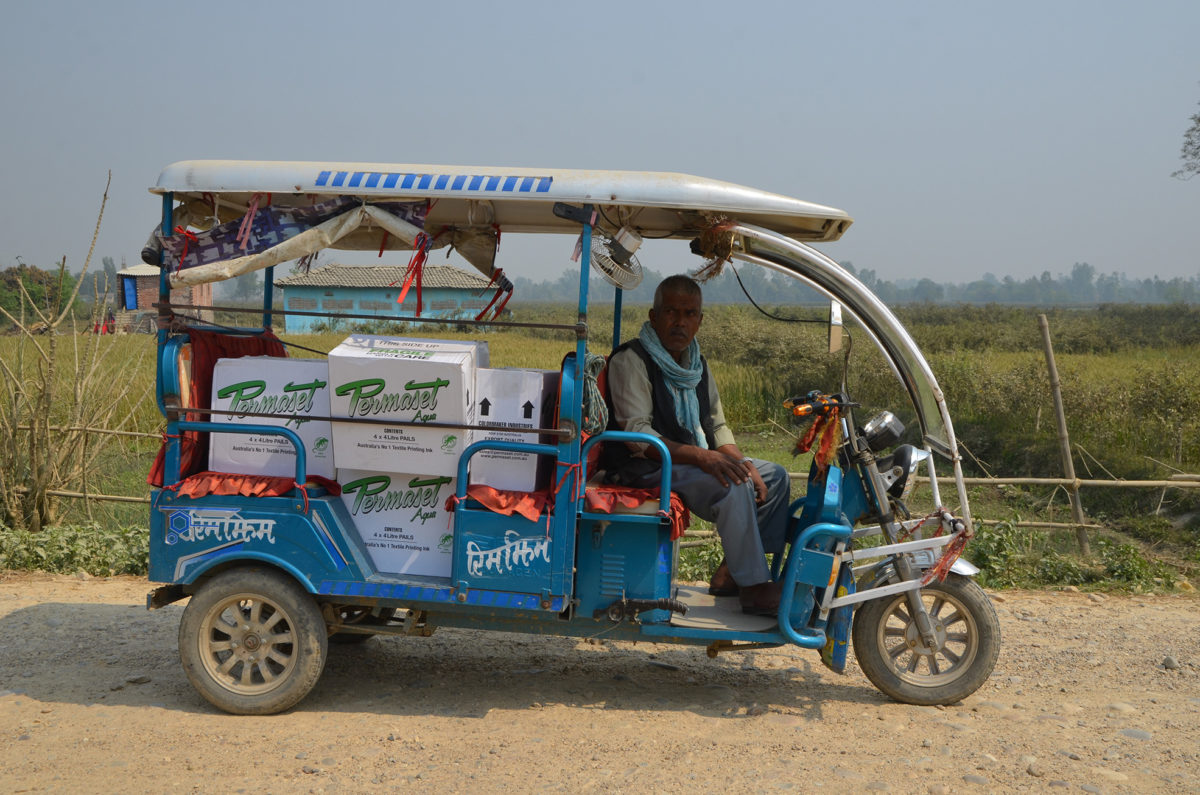 Community Impact: Free the Reef Campaign
As part of our commitment to help save the earth and Australia's natural wonders, since 2015 Colormaker Industries has supported the Free the Reef campaign to raise awareness about the threats to the Great Barrier Reef. Colormaker provides our eco-friendly PERMASET® inks to the Free the Reef team to print their t-shirts on their live screen printing tour around Australia.
Free the Reef started in 2015 as a live screen printing tour that uses the power of art to raise awareness and the vital funds needed to support the protection of the ‪Great Barrier Reef. Rallying businesses, artists and the community, the campaign aims to strongly influence decision makers to create future proofing legislation that will free the reef from negative human interventions‬. This includes threats such as illegal fishing, climate pressure, marine debris, agricultural runoff, rapid industrialisation and inadequate legislation.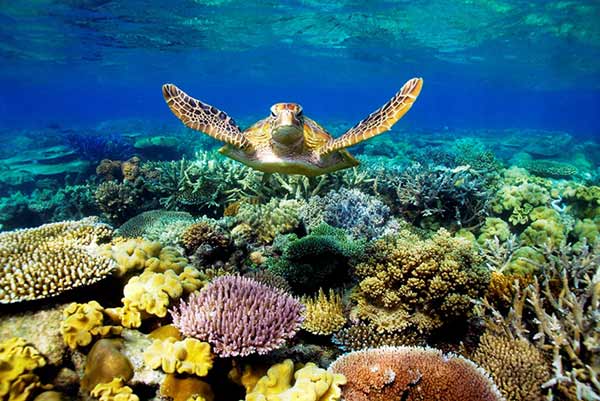 With the decision on the Adani Mine still pending, the Free the Reef initiative has once again become very important.‬‬
To purchase our House Paints or Construction Coatings, find your closest stockist or shop online here.