SolarColor Exterior House Paint with UV - Features & Benefits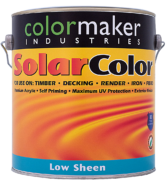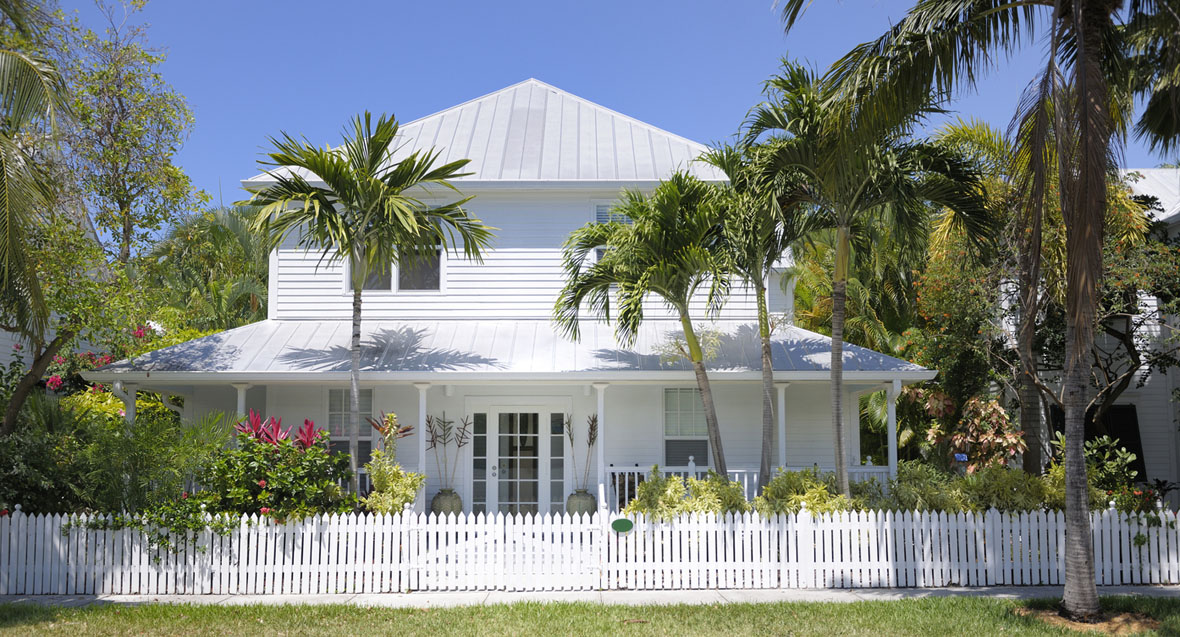 Colormaker SolarColor is a water-based 100% acrylic, low-VOC paint with inbuilt resistance to UV radiation, which protects exterior surfaces from the effects of weather for many years. Solarcolor is available in a broad range of colours, including Heritage and Contemporary colours. This product provides excellent coverage over a variety of surfaces, and will provide many years of superior protection against the harsh extremes of the Australian climate.
10 Year Guarantee
As a testament to SolarColor's durability, the product comes with a 10 Year Guarantee.
Available in Low-Sheen and Gloss finishes
Available in 1L, 2L, 4L, 10L with some colours in 15L
Touch dry in 20 minutes and can be re-coated in 2 hours.
Colormaker SolarColor has excellent durability making it ideally suited to the exterior of homes, as well as decking applications. The product is also ideal for decorative applications on all types of exposed timber like outdoor furniture, timber railings, weatherboards, pergolas, trellises, fencing, garden sheds and cubby houses etc. It also provides an exceptionally durable coating for fibro, brick, masonry, galvanized iron and suitably primed metal surfaces.
SOLARCOLOR Low-Sheen Exterior Paint Technical Data Sheet
SOLARCOLOR Gloss Exterior Paint Technical Data Sheet
Actual colours may vary from representation on screen. COLORBOND® is the registered trademark of Bluecope Steel Limited.
Mission Brown
Mission Brown
Wild Rasberry
Wild Rasberry
Dark Wisteria
Dark Wisteria
Mushroom Pink
Mushroom Pink
Chocolate Mousse
Chocolate Mousse
Moss Vale Sand
Moss Vale Sand
Homebush Grey
Homebush Grey
Weathered Copper
Weathered Copper
Crushed Olive
Crushed Olive
Deep Tea Green
Deep Tea Green
Light Grey Blue
Light Grey Blue
Deep Twilight
Deep Twilight
Mountain Blue
Mountain Blue
Application Guide
COVERAGE:
12m² to 14m² per litre depending on the porosity and the texture of the surface.
SURFACE PREPARATION:
All surfaces should be thoroughly cleaned and free of scale , dust , dirt and grease. If oil or grease is evident wash with a suitable detergent and water solution to remove any contaminants. Pre-painted surfaces should be scraped free of all loose and flaking paint and abraded with sand-paper prior to application. Solar Color can be used without a primer , but for optimum results it is recommended to prime the surface with Colormaker Pink Wood Primer . On new galvanized iron degrease by washing with mineral turpentine and prime with Colormaker Galvanised Iron Primer before application.
STIRRING:
Mix contents thoroughly prior to application. Use broad flat stirrer with a circular motion for best results.
THINNING:
Not normally necessary. If required thin sparingly with water.
PRIMING:
Not normally necessary. On new wood and metal optimum results can be achieved using an appropriate primer.
APPLICATION:
Brush: Apply liberally and lay off with tip of brush.
Roller: Use a medium (12mm ) nap for best results.
Spray: 11 thou. tip , thin sparingly with water if required . Apply evenly covering smaller areas at a time. Do not apply if the temperature falls below 10°C or rises above 35°C. Generally two coats will be required for most surfaces. Avoid application in direct sunlight. Solar Color is not suitable for areas subject to motor vehicle traffic. Products designed specifically for this application are available from Colormaker Industries.
NON-SLIP FINISH:
A non-slip surface can be created easily with the addition of Colormaker Non-Slip Additive. Add Non-Slip Additive to Solar Color at the rate of 60-75 grams per litre while stirring with a flat blade stirrer and allow to stand for 10 minutes before applying.
TOUCH-DRY:
Under normal drying conditions Solar Color is touch-dry in approximately 20 minutes.
RE-COAT:
Under normal drying conditions Solar Color can be re-coated after 2 hours drying and can be walked on after overnight drying.
CLEAN-UP:
Clean all painting equipment ( while wet ) with water- the addition of detergent may aid cleaning.
SAFETY:
KEEP OUT OF REACH OF CHILDREN.
PROVIDE ADEQUATE VENTILATION DURING USE.
SIZES AVAILABLE:
1L, 2L, 4L, 10L & some colours in 15L.
For further information contact Colormaker on 02 9939 7977 or to purchase see our Stockists