COLORMAKER industrial strength Antibacterial Hand Sanitiser effectively kills 99% of nasty germs without the need for water.
COLORMAKER Antibacterial Hand Sanitiser is available in two sizes: 500 mL and 1 Litre and is suitable to use every day.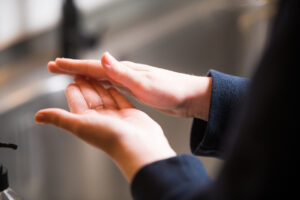 More information
Shipping
We deliver to most locations within Australia. If the products that you have purchased are in stock, they will be dispatched from our warehouse within the agreed timeframe (usually within 5-7 working days from receipt of payment). After dispatch, shipping time to Sydney is usually 2-3 business days. Dates are estimates only.
Some products are Dangerous Goods, and if so they will have an additional DG charge for freight.
Downloads